History of Veganism
Plant-based diets are becoming mainstream today. Veganism has been taught throughout the ages, however. The earliest records found are around 1030 by Al-Ma'arri, an Arab philosopher, poet and writer. The next records found are in 1641 in the life story of Roger Crab, an English soldier and herbal doctor. Dr. Crab became a Christian Vegetarian which is a vegan diet based on the compassionate teachings of Jesus, as he sought to design practices to live a perfect life. Veganism continued to be represented by (I can't call them "forward thinkers" without being biased, can I?) individuals at varying increments since then.
While the number of leaders teaching veganism has grown steadily over the years, it is now starting to grow at a remarkable rate.
Veganism in the USA
Veganism has grown 600% in the US since 2014! Specifically, GlobalData, a research firm, reported that people identifying as vegan rose from 1% of the US population in 2014 to 6% in 2017. Wow!
Plant-based food hit a $3.1 billion dollar market in the US in 2017, and vegan food sales increased by 8.1% from 2016 – 2017, according to Nielsen, a leader in retail sales research.
GrubHub reported orders for plant-based food has increased by  19% from 2016 to 2017.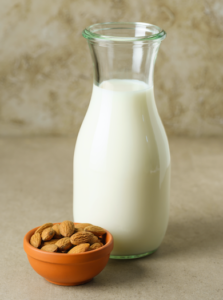 Vegan dairy-alternatives are forecasted, by Packaged Facts, to represent 40% of the dairy/dairy-alternative-beverage market by 2020. Be on the lookout for new vegan-dairy options and their health benefits as they emerge in the market.
Elmhurst, one of the East Coast's largest dairy manufacturers, ended dairy production after 90 years and switched over to vegan dairy-alternatives.
Plant-based Diets are Better for Human Bodies
The American College of Cardiology now recommends a plant-based diet. They reference modern research evidence that plant-protein is significantly more heart-healthy than animal protein. And it's not just better for your heart! The American Journal of Clinical Nutrition reports that vegan protein is better for building muscle than animal protein.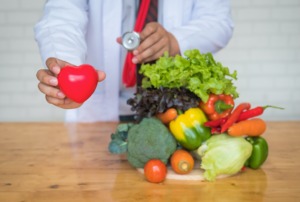 Other mainstream health organizations are recommending a plant-based diet as well! Kaiser Permanente, the largest healthcare organization in the US, the Dietary Guidelines Advisory Committee, and the American Institute for Cancer Research.
Veganism isn't just growing in the US, check out this blog on how veganism is growing in huge ways all around the world. This is especially necessary information for businesses who are serving areas where they are likely to see international travelers.
Veganism in My Life
Personally, I have seen the increase of plant-based options, and this rise has impacted my life in meaningful ways. I initially became vegan when I was in middle school. I had a deep conviction to make a change in our world to save the animals. (For more information on my story, check out this blog about why I am vegan).
While I had a strong spirit at that age, living a vegan lifestyle without the funds or transportation to specialized food stores was very difficult. Whole Foods was my mecca and the only place I could find prepared foods or vegan specialty items. This was a challenge for me. God was working in my life to prepare me to spread this message as an adult. Not having access to ready-made food inspired the chef in me to get creative in my own kitchen. I would prepare vegan meals to share with any friends and family. I have a special love for creating meals that fit any food restrictions that my guests may have. No combination of food intolerances is too big for me. Unless, of course, you don't eat any plants 😉
Flash-forward to today and we can walk into some grocery stores and even some restaurants to find hearty, filling, delicious vegan food options!
For Goodness Seyks aims to empower restaurants to design healthy, plant-based menu items and market to the vegan population. I work for this goal because I am called to make the vegan lifestyle more accessible to everyone. I, and the amazing people that help me build For Goodness Seyks, aim to make the planet a healthier, better place. And we aim to give businesses incredible tools to succeed, for the sake of goodness.